Web scraping is the process of automatically extracting information from a website.
But how exactly does scraping websites work? What is web scraping used for? And why are so many sales teams starting to use it?  
For SDRs, web scraping is becoming the go-to tactic for gathering quality lead data, fast. 
It's no surprise when you realize just how much a web scraper can improve sales processes. For example, you can:
Build a super targeted prospect list
Identify and enrich key accounts in your ABM strategy
Identify and prioritize the opportunities in your CRM
Detect business signals to time your outreach (otherwise known as EBM—Event Based Marketing)
At Captain Data, we're experts in web scraping. We've seen it bring crazy good results to B2B sales teams over the years. 
Not sure what it's all about? This article will explain what web scraping is and how it'll help you drive more sales. 👇
What is web scraping?
Let's start with the basics and look at the definition of web scraping.
Web scraping definition
Web scraping is the process of extracting data from a website. It lets you collect a ton of valuable information (e.g. email addresses, phone numbers, postal addresses) and put it all together in a database.
There are two ways to scrape a website, manually and automatically.
Manual scraping consists of copying and pasting information into a database or spreadsheet. Tedious and time-consuming, it's best kept for small amounts of data.
Automated scraping is when you use a dedicated scraping tool or data automation platform to pull specific information from websites.
If you're an SDR wanting to build or enrich a prospect list with information found online, automated scraping is the way to go. 👍
Another way of looking at it...
Scraping recovers data that's already publicly available and structured in a certain way on websites. You could say Google and other search engines use a similar approach when they crawl websites and take that information to display in search results.
The rising popularity of web scraping
In recent years, SDRs have to take a full funnel approach to gain a competitive edge. Not only are they more active with inbound marketing and content generation, but also lead sourcing and enrichment.
Sales reps need to be able to gather reliable, actionable data, faster.
As a result, automation and scraping tools have grown in popularity.
For a sales team, the uses of web scraping include:
Automating data collection at scale
Unlocking data sources that bring added value to the business
Making informed, data-driven decisions
Look at this Google Trends data to see how interest in web scraping has increased over time.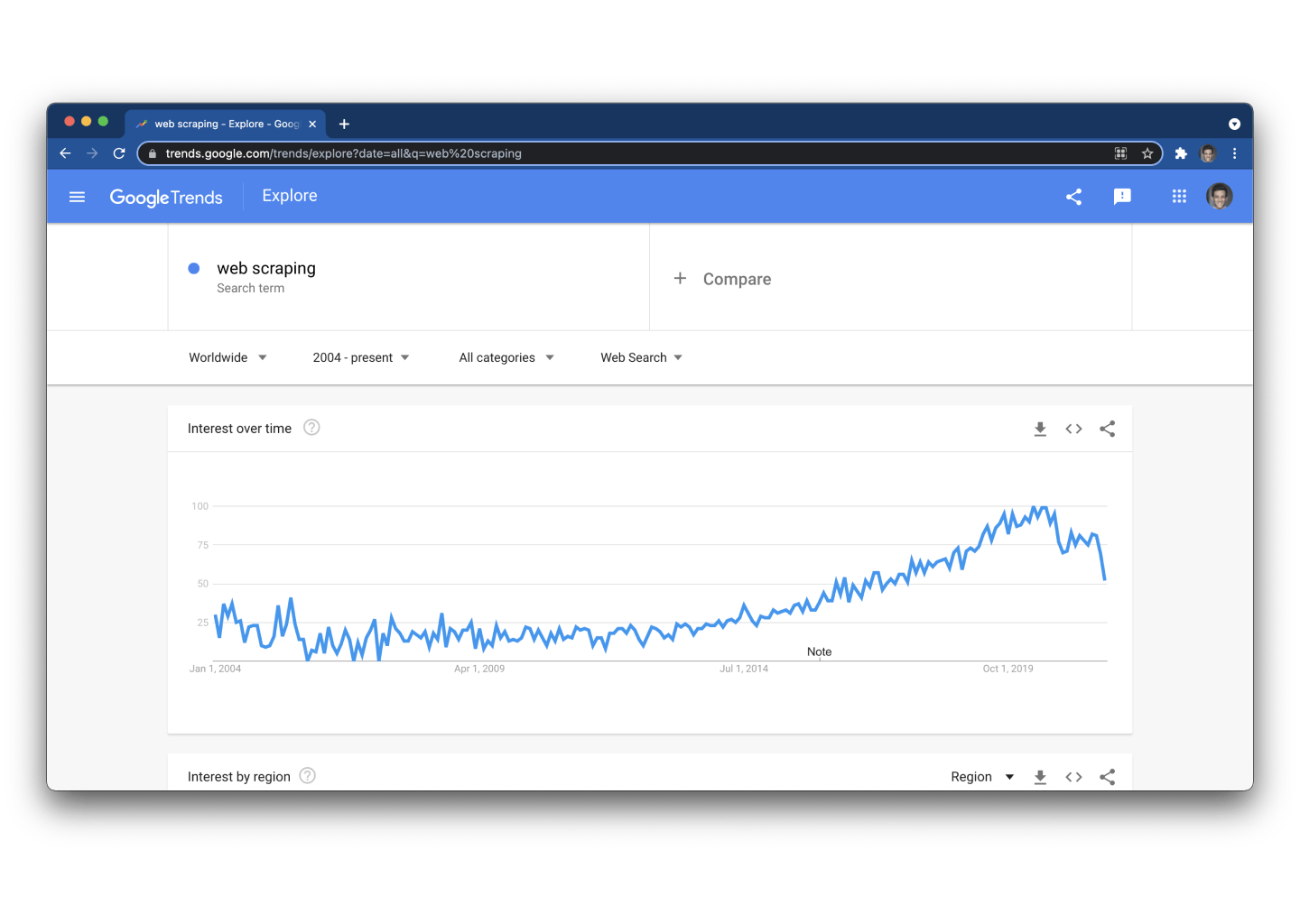 Accessible, no-code scraping tools for non-tech profiles
Now you might be wondering, how difficult is web scraping? Won't I need tech skills for that?
While it's true that web scraping was once reserved for developers and growth hackers, it's no longer the case. 
Today, no-code automation tools like Captain Data are making scraping accessible to non-tech profiles in the business environment. 
We take care of the technical stuff, all you have to do is select the websites and type of data to extract. Pull relevant data from LinkedIn, Google Maps, and more, straight into your CRM. No technical skills required.
Did you know...
Venture capitalists are now using web scrapers to identify high-potential startups! Once exclusively used by developers, scraping is now being used on a wider scale within organizations.
6 Major benefits of web scraping for sales teams
#1. Build a list of target companies
To build a prospect list, start by creating an actionable ICP (Ideal Customer Profile). This'll help identify the most relevant data source to find information on your target audience.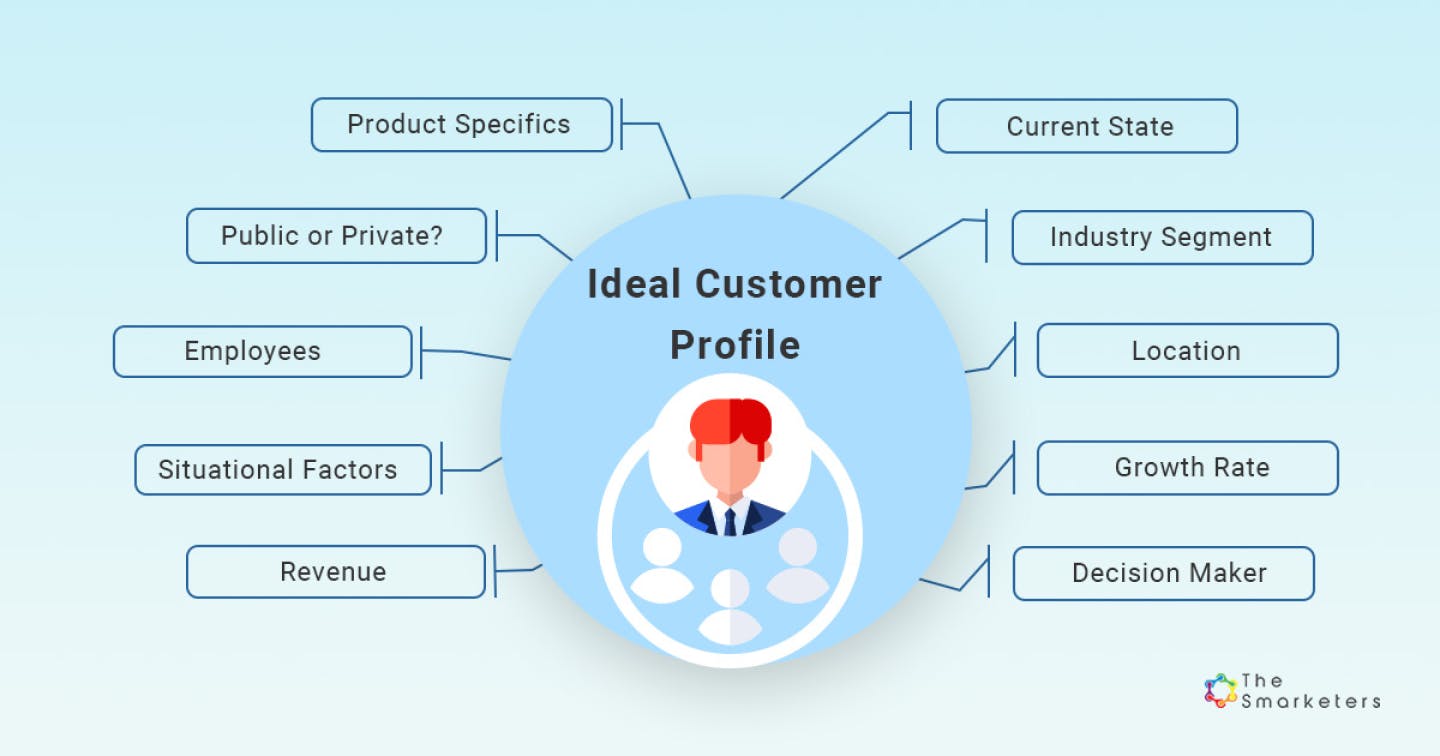 A web scraper can extract almost any type of information about a company from its website. Addresses, phone numbers, emails, number of employees—it's all possible. 
Ideally, you want to identify the data sources that'll trace back to the website.
To build a list of businesses, extract data from resources such as: 
Linkedin Sales Navigator: an obvious one as it's pretty much the holy grail of lead gen channels. Thanks to powerful filters, you'll be able to build a small but targeted list of businesses.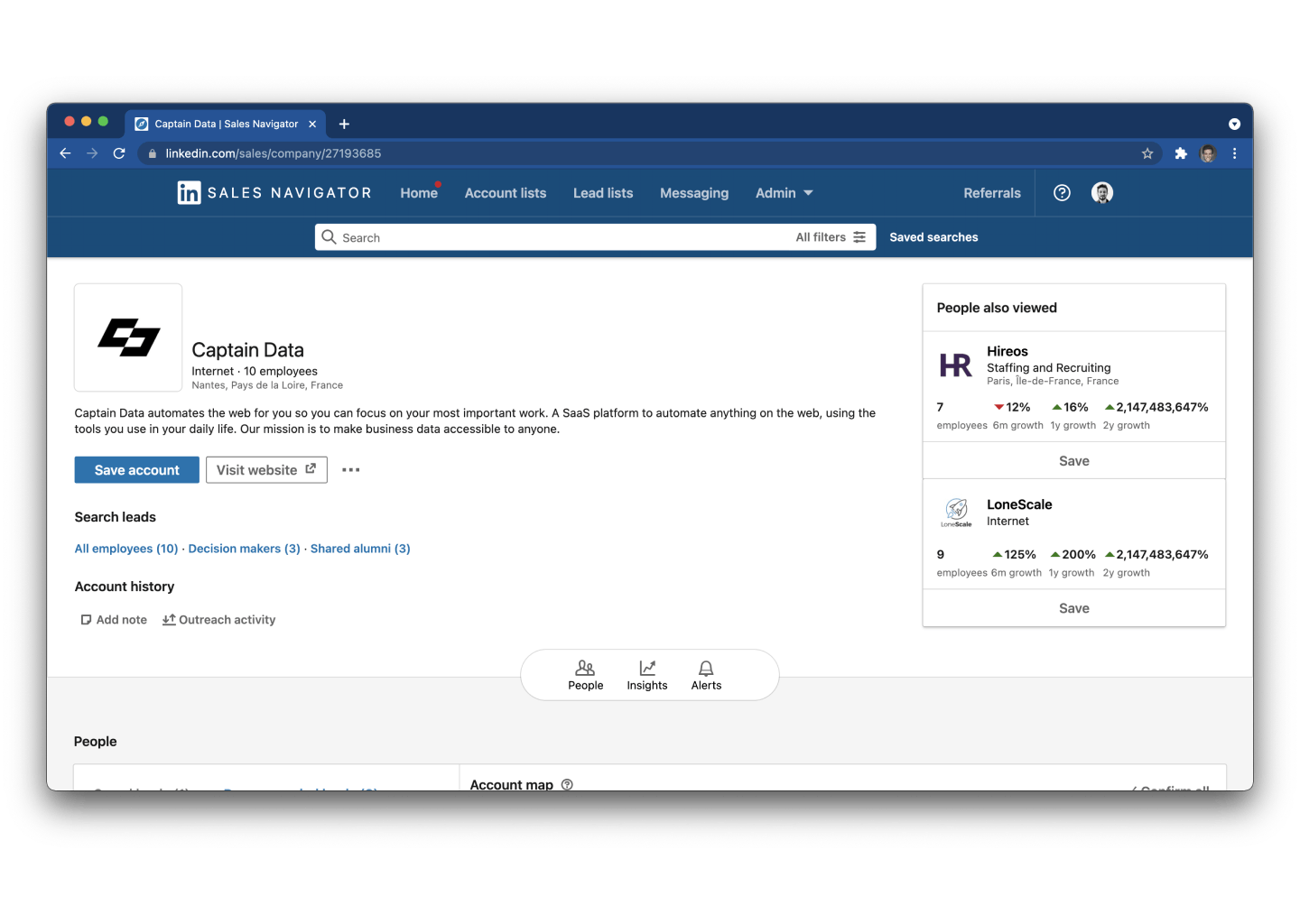 Google Maps, a treasure trove of data for traditional industries and markets. Say you're looking for tradespeople, carpenters, and plumbers. Google Maps is the place to find phone numbers and information for this type of target.
Yellow Pages, the go-to directory for business names, phone numbers, addresses, and websites. Filter by industry and location to build up a list of target companies.
Directories for specific sectors, find hundreds of addresses within a target niche. All depends on the quality and quantity of the data, but scraping this type of directory is usually a quick win. 
#2. Identify decision makers in each target account
So you know which companies you're targeting, but which employees should you reach out to?
This is where you want to strengthen your existing data with additional insights (i.e. enrich the database).
There are several ways to go about this. One is to enrich your B2B data with LinkedIn.
Visit the profiles that interest you and use an enrichment tool like Dropcontact to fill in missing information.
To scale this process, Captain Data lets you manage multiple LinkedIn accounts to retrieve data.
For example, one person from the sales team can manage 20+ LinkedIn accounts to generate and enrich as many leads as possible.
Want to try it yourself? Grab your 14-day free trial of Captain Data today. 
Start 14-day free trial of Captain Data
Another option is to alternate between sending cold emails and message sequences on Linkedin: Captain Data also has a template for this. 
Remember: Quality over quantity
You might think scraping is about getting as much volume as possible, but that's not necessarily the case.
A campaign targeting 200 super qualified leads is always better than a mass campaign with thousands of unqualified leads.
#3. Detect business signals that lead to opportunity
Event-based marketing is when you send personalized messages to users based on their behavior. 
This strategy improves the capacity, speed, and quality of marketing efforts. Lots of new EBM tools and techniques are emerging.
The key word here is "event": this refers to the way in which a user interacts with a website. Stored as an attribute, we can link it to the identity of the user.
That's for individuals, but we can apply the same logic to companies we're targeting.  
Use a web scraper to track and pick up on signals that show it's a good time to contact a lead. It's also a great way to prioritize opportunities.
So what kind of business signals can we track with web scraping? 
Examples include:
Business growth: By tracking advanced search filters on Sales Navigator, such as 'Company size', or 'Department headcount growth'
Hiring companies: To find companies recruiting for specific positions using Indeed and LinkedIn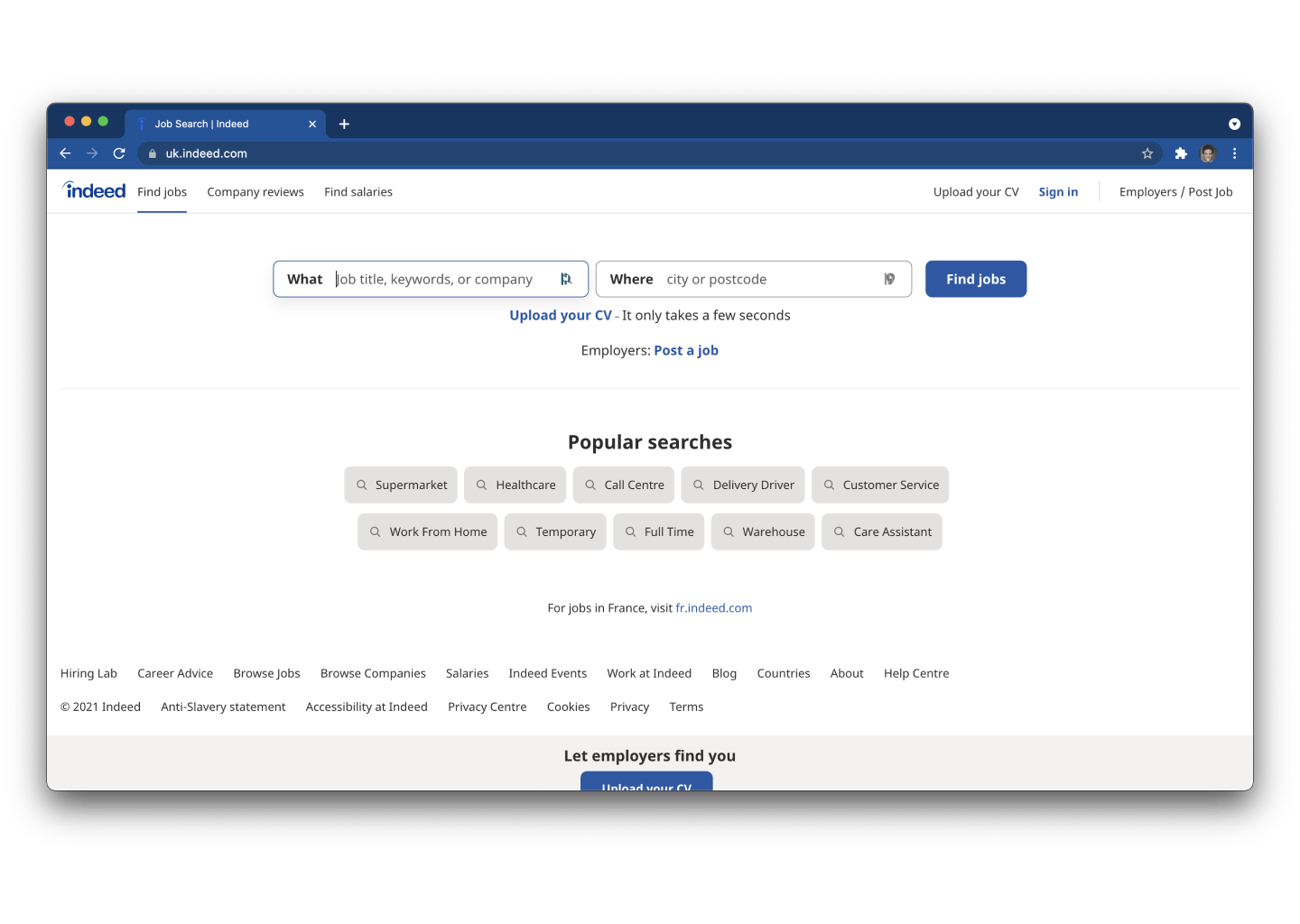 Negative reviews: these are a great way to win unhappy customers from your competitor.
Fundraising announcements: reach out at the right moment. A business that raises a lot of money will most likely recruit and scale up its operations.
#4. Enrich and score CRM leads
The uses of web scraping also include qualifying prospects and identifying ICPs.
Update the data in your CRM to be able to score prospects and assess their potential.
By scraping the website of a target company, you're getting fast access to valuable information. You'll be able to: 
Paint a bigger picture of the company. Contact information, social media insights, latest news, product updates. All these insights will help you understand your target better.
Create patterns to find the structure of employee email addresses. Business addresses usually follow the structure firstname.lastname@companyname.com. By finding the pattern, you'll be able to figure out the email address of your target contacts. An email finder like Hunter will help with this.
Identify a company's industry and the type of traffic it attracts (for example, by scraping titles on web pages)
IMAGE
Find which software tools companies are using. Combine your scraping tool with the likes of Builtwith or SimilarTech for best results.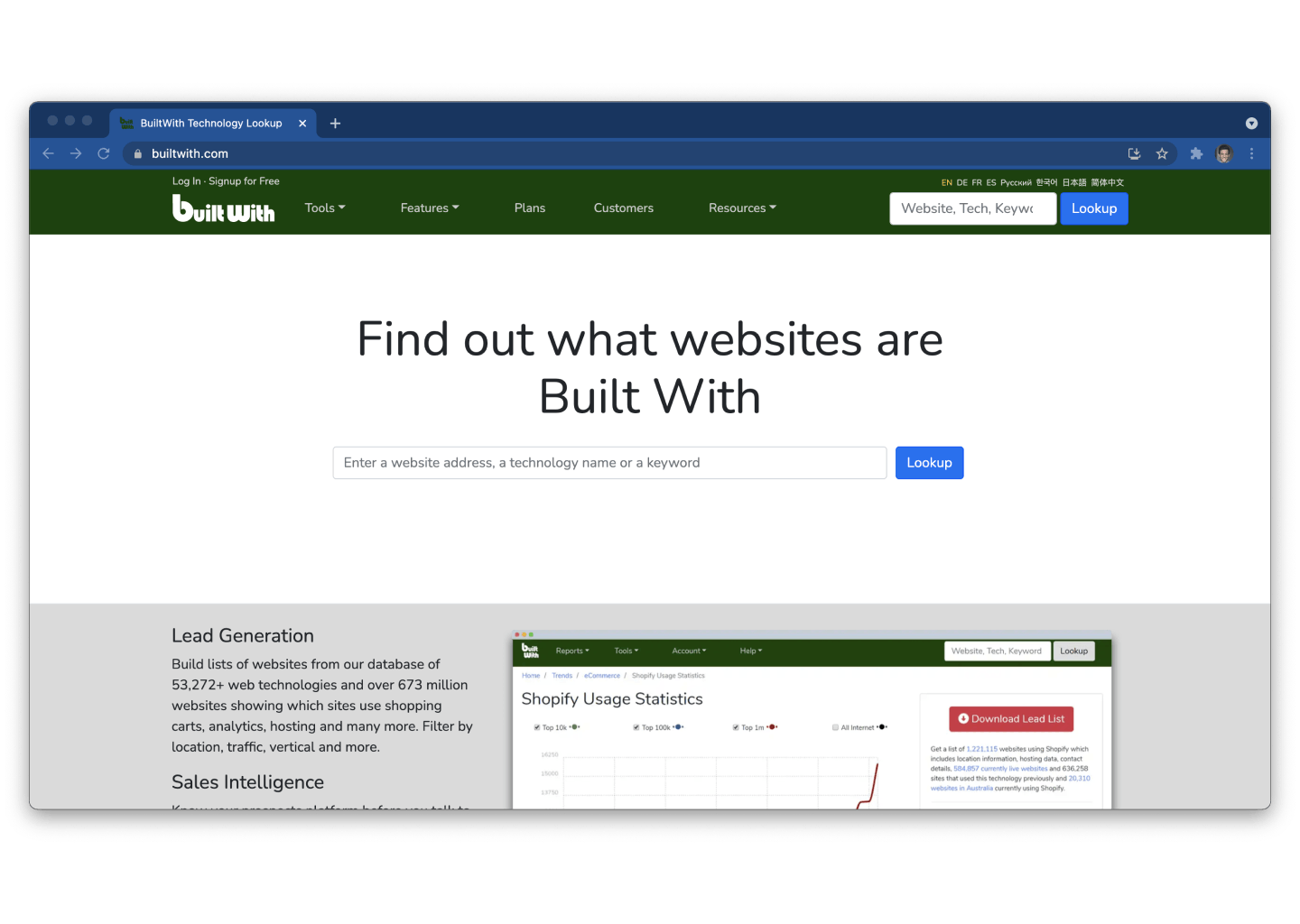 #5. Keep your lead data fresh
Let's talk about data quality for a second.
Data needs to be updated regularly for it to be useful to sales and marketing teams.
Unfortunately, maintaining data quality is a huge challenge for businesses today. 
The average tenure of an employee is two years.
Take a spreadsheet with 1000 lines: after a month, more than 5% of the lines will be out of date. Two months it'll be 10% and so on.
So you see, data becomes obsolete fast. To keep your data fresh, you'd have to manually check it each month. Or, update the database with scraping and automation.  
The latter is, of course, the obvious solution. And that's where web scraping comes in to help you fight against obsolete data. 
A couple of examples:
Scraping identifies when there's a change in leadership positions, such as the arrival of a new CMO or CTO. A new decision maker often results in a change of tool, which can be an opportunity for your business.
Using scraping regularly to pick up signals over the long term.
#6. Quality data you can actually use
As we've explained, data quality depends on keeping sales and marketing data up to date. 
But remember, data is only useful when it's available in the tools you actually use. 
It also needs to be the same across all systems. Including  CRM software, marketing automation software, the back-office, reporting tools, accounting systems, etc.
Put it this way: data needs to be accessible and actionable. Otherwise, it's useless. 
We're biased, but in our opinion, Captain Data is one of the best solutions to address this issue. As we see it, data enrichment involves the entire data ecosystem of a company—it shouldn't stop at CRM software. 
Keep in mind
It's not all about gathering as much data as you can. It's about gathering accurate, usable data that's going to help you reach and convert more leads. That's our mission at Captain Data: to make B2B data accessible and actionable.
The benefits of web scraping for sales: A recap
So now you know what web scraping is, let's remind ourselves why this technology works so well for B2B sales teams.
Save time on manual entry: Copying and pasting large amounts of data is tedious work. Web scraping tools make it easy to  extract large volumes of data.
Cut down operational costs: Manual data extraction is a long, expensive task. Web scraping collects large amounts of data with minimal effort and cost.
Easy set up: You don't need to be a developer to scrape a website. No-code tools like Captain Data give SDRs access to valuable data sources like LinkedIn, Google Maps, Yellow Pages, and more.
Low maintenance: Maintenance costs are often overlooked when installing new tools. Luckily, web scraping technologies need little to no maintenance over time.
Speed: You get access to a lot of data, fast.
Data accuracy: Not only are web scraping tools fast but also accurate. You cut the risk of human error associated with manual data sourcing.
Efficient data management: Keep data up to date and harmonized across different tools and systems.  
How to choose a web scraping tool
Several types of tools exist for web scraping:
Open source tools, which are cheap but usually require programming knowledge. Popular tools are Scrapy, Selenium, BeautifulSoup, and Puppeteer.
SaaS solutions, which exist in two formats: Those with a programming interface where an API key is provided to access the data; and ones like Captain Data where no programming skills are needed (making scraping accessible to everyone).
Managed services, also known as Data-as-a-service (DaaS), are easier to use for businesses that need custom data at scale. Yipitdata, PromptCloud and ScrapHero are examples.
In-house solutions. As long as the business has technical staff with the right skills, you can try to build your own in-house scraping solution.
Test-drive web scraping for free with Captain Data
Launch your lead generation machine in a few clicks! 
Captain Data's got ready-made workflows and a catalog of data sources for you to choose from.
Including LinkedIn, SalesNavigator, Indeed, and more.
We integrate with the best email finders on the market.
We also let you set up automation flows directly within certain platforms (e.g. automated connection requests on LinkedIn).
Sign up here to try CaptainData completely free for 14 days. 
We handle the technical stuff to let you focus on what you do best: winning sales. 🚀
This article was first published in French by our friends at SalesDorado. You can read the original publication here.