Phantombuster Alternative
Chain automations in a single workflow, connect multiple native integrations like CRMs, email & marketing tools and get access to our pool of data automation experts.
Data automation should not be Growth Hackers best kept secret...
Phantombuster is useful at first, but quickly becomes overwhelming. Workflows need complex manual setup. Teams get stuck scaling processes.
...so we made it accessible to everyone
Workflows are easy to configure with how-to guides. Captain Data can connect directly to your stack. In this way you can grow better, faster.
Captain Data vs Phantombuster
Data Automation for Sales, HR & Marketing People
Easy to use, scales with you.
Workflows
Captain Data has been built for non-coders. You don't need to understand how it works: just feel the magic as it happens.
Chaining "Phantoms" are built-in, you don't need to create the links yourself.
You can do as many things as generating leads on autopilot, scoring them as they enter your sales pipeline, or automating your recruitment processes.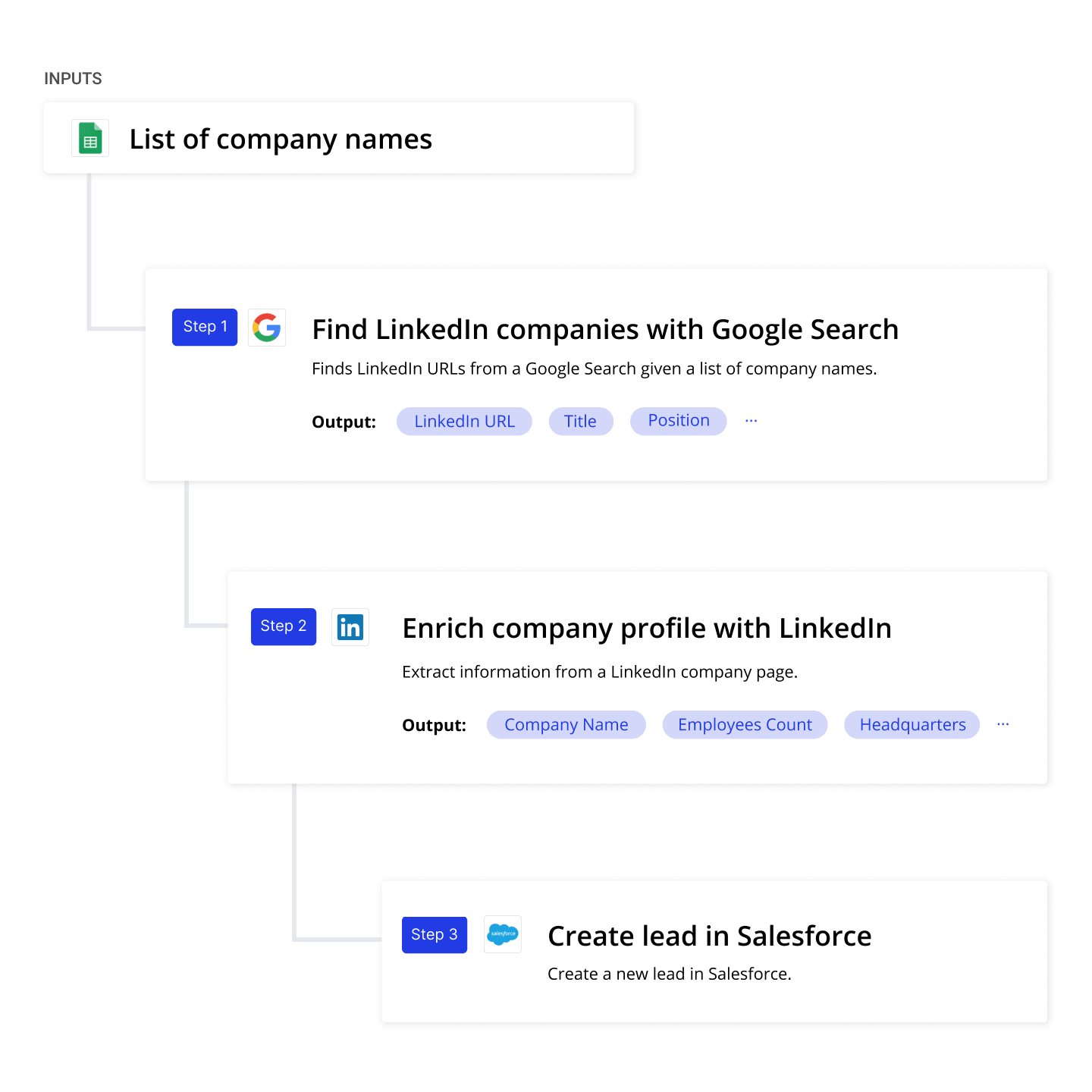 Integrations
Captain Data enables you to connect your data to any SaaS: push data to CRMs, spreadsheets like Google Sheets or even Airtable.

You can use multiple accounts without any limits, and even invite external users to configure accounts without having to signup to Captain Data.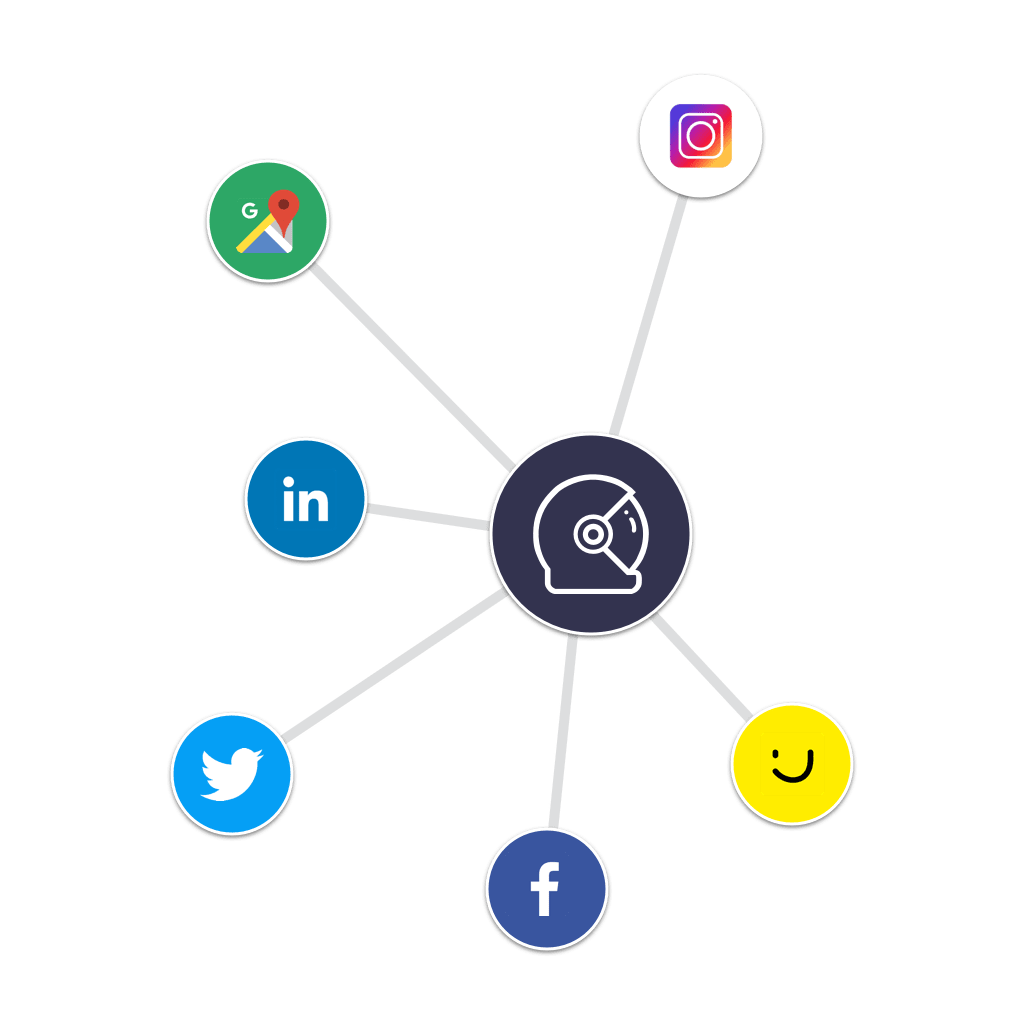 Scheduling & API
Captain Data's scheduling system enables you to precisely configure a workflow's behavior.

It is possible to set maximum inputs as well as splitting execution to stay within limits.

Our API is very straightforwards to use: it's compatible out-of-the-box with Zapier, Integromat or any other tool.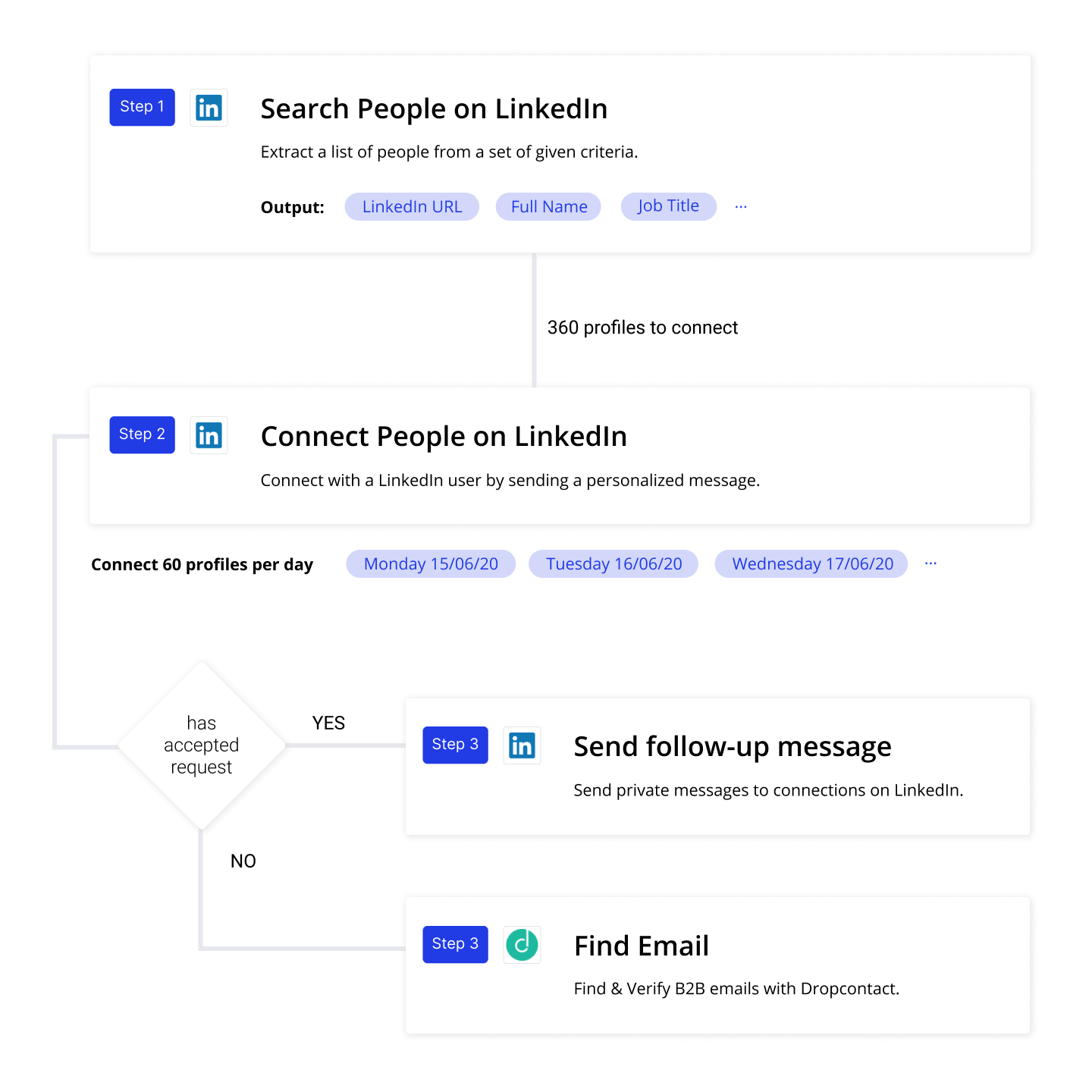 Start using world-class automated workflows.